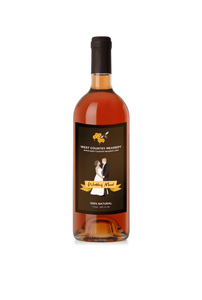 Wedding Mead
The Perfect Wedding Drink
Mead has been shared at weddings for many centuries. The precious allocation of honey was used to make this beautiful drink to honour the guests and wedding feasts that could last for days. Update the tradition from pre-Celtic times to the 21st century.
Something Old
Mead is the world's oldest alcoholic drink and is known as the honeymoon drink. Fermented from honey, it was traditionally shared at weddings to toast the happy couple. They were gifted a month's supply or a moon-cycle of mead, following the wedding to drink together, celebrate the marriage and bring good luck and happiness – hence the name 'Honeymoon.'
So that's 28 bottles, right?!